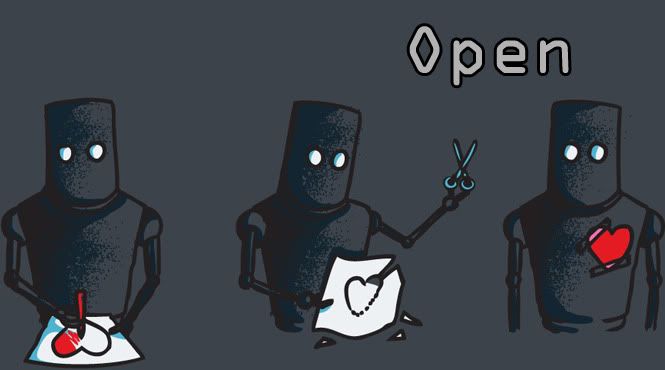 Fic housed at
26_shapes

So! If this journal is open, why am I bothering with an intro post? I don't know, I feel like I need one
.So, if you're here, you're probably from the Axis Powers Hetalia fandom. I do not participate in other fandoms! But I DO like other stuff.

Quick run down of Hetalia love:
♥ Nordics
♥ Baltics
♥ Rest of Europe
♥ North America
♥ Asians (it's not that I love them least, it's just that I love everyone else more :/)

Pairings:
I like pretty much any pairing (if you can historically back it up/I think it's cute/hot) Haters gonna hate, and I don't like that. It's all peace and love for me.

Other things I like:
Anime/Manga:
Durarara!
Ouran Host Club
Yu Yu Hakusho
D.Gray-man (working on reading this but I like it)
Love Monster (same as above)
Claymore (ditto)
Loveless (same)
Non Anime:
House M.D.
Blackadder
Fawlty Towers
The Marvelous Misadverntures of Flapjack
Chowder
Spongebob Squarepants
Monty Python's Flying Circus
WKUK
My Name is Earl
Archer
Young Justice (current obsession)
Literature/Favorite authors:
William Shakespeare
Oscar Wilde
Eoin Colfer
Neil Gaiman
Terry Pratchett
Johnathan Stroud
Frankenstein
Waiting for Godot
Rosencrantz and Guildenstern are Dead
Heart of Darkness
---I'm an AP English student OTL
Movies:
Disney Pixar Films
Early Disney
In Bruges
The Brave Little Toaster
Pulp Fiction
The Full Monty
Musicals:
Assassins
Jekyll and Hyde
Guys and Dolls
The Scarlet Pimpernel
Spamalot
Cabaret
The Producers

So, I'm Jess, or Jeß or Je-FancyB (age 18). I've graduated high school and am going to the University of Pittsburgh to study linguistics. I have no car, no job, and no boy/girlfriend, but I've got lots of "siblings" (If I refer to someone as my brother, we're probably not really related). I hope to be a translator one day. That said, I love language; I'm a freak for it. Right now, I speak English (clearly), German (seit fünf Jahre), Latin (I just started this year, so it's nothing impressive/I'm just using it as a base for learning Romance languages), and very little Japanese (self-taught so it's really no good) My dream is to learn slightly adequate Finnish one day (Why?) It's got something like 16 cases and I find that really awesome.

I love to write, I love to roleplay, I love music and making FSTs

It's taken me a while, but I feel like I've become a really cool person, like the kind of person I've always wanted to be. My personality (going by the Myers-Briggs system) lies around an ISTJ, INTP, or ISTP.

Testimonials from people on/off LJ:

"Three geniuses." Meg

"Jeß is always fun to talk to, and her fics are some of the most awesome things I have ever read. Get to know her! She's one of the coolest people I know."
kopin
"So, wait, you want us to say awesome things about you because you feel like you're saying too many about yourself?

. . .

That just proves how awesome you are, doesn't it? I mean, it's awesome that you know you're awesome but you want our opinion--you want us to show you "yes, we think you're awesome and we love you, Jeß/Jess/Je-FrancyB".
In addition you've been really supportive of the efforts of others from what I've seen and experienced by being with you--and you're tolerant of efforts that you, personally, aren't big on.
You're kind and fun and have Spain's Cheer Up Charm powers.
Plus, you're G.


Also, spaceships."
dollfiepop

(I'm always taking testimonials to add to this list, so if you have something to say, say it here. <3)

So, y'know, I'm pretty cool, heh. I just don't really like saying because for most of my life until recently "having confidence" has been a synonym for "being an arrogant bastard."

All this said, feel free to hang around and read some of the stuff I write (comments are appreciated of course) If you'd like to be friends, I'm up for it, but please leave a comment here. Open journal does not mean open friends. I may sound like a hypocrite, but please don't be shy.

Have an awesome day,
Jeß/Jess/JeFancyB



The art in neither my header nor the above banner belongs to me